Sustainable finance
At Handelsbanken, we take a proactive approach to sustainability and offer our corporate customers green loans, and advisory services for those who plan to issue green bonds.

Acting responsibly with a long-term perspective
Sustainability has long been an integral part of our culture and method of working. For us, this means acting responsibly and with a long-term perspective in areas where the Bank can make a difference. We want to promote achievement of the UN Global Goals by integrating them in our business operations, including responsible investment and responsible lending.
Green loans

We can offer our corporate customers green loans – the first of which are green loans for buildings. To secure a green loan, the building must adhere to certain environmental requirements. The building must also be located in Sweden.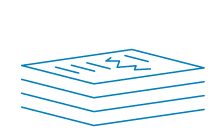 Green bonds

We are very active as an advisor to new and existing issuers, companies and institutions that intend to issue green bonds. We offer assistance in establishing terms and conditions, and also when issuing green bonds.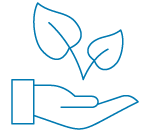 Sustainability at Handelsbanken

Sustainability work at the Bank is about acting responsibly and with a long-term perspective in areas where we can make a difference through our own operations. This comprises economic, social, and environmental perspectives.
News about sustainability
Heba and Åke Sundvall take out a green loan
Heba and Åke Sundvall are jointly taking out a green loan of SEK 400m with Handelsbanken. The loan will finance new production of 200 apartments in the Panorama project collaboration in Bredäng.

Green funding for circular material flows
Stena Metall establishes a loan facility with Handelsbanken and DNB in June 2020. The new green revolving credit facility that will be used for purchasing waste, with the aim of recycling material within the recycling companies' operations.
Handelsbanken Green Bond Impact Report
For the second consecutive year we have published our Green Bond Impact Report, which shows our green bond's contribution to the reduce greenhouse gas emission.
Nordic market support

Handelsbanken has commissioned the Climate Bond Initiative to publish its first Nordic market report on green bonds. It provides a detailed description of the Nordic market.
Vasakronan
In April 2019, Handelsbanken granted its first green loan for existing buildings to the real estate company Vasakronan.
Financing green projects
Handelsbanken is a responsible participant in society and wishes to contribute to sustainable development. By financing green projects we support long-term growth and sustainable solutions.