Green loans
Does your company invest in properties and assets that promote environmental sustainability? If so, we can offer you a green loan.

Green loans for a sustainable environment
Worldwide, the building sector accounts for a very high proportion of energy consumption. Now we can offer you and your company green loans to implement environmental improvements to existing buildings or when you build new environmentally and climate-friendly buildings. You can also apply for a green loan when seeking financing for solar energy projects to convert energy systems and contribute to a more sustainable society. You can also apply for a green loan for forest by exclusively finance forest land, forest promotion measures and restoration of forest land.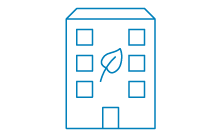 Buildings

To minimise the long-term negative impact from the construction sector, it is vital that both old and new buildings consume less energy. It's also important that new buildings and major renovation take into account environmental and climate factors through a sound choice of materials, and proper operation and maintenance over time. This is why we offer green loans for environmentally friendly buildings.
The financing of green loans is linked to certain technical criteria to ensure that the environment and climate are taken into consideration. Handelsbanken also continuously monitors each project financed with a green loan.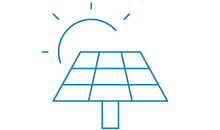 Solar energy projects

You can also raise a green loan to finance solar energy projects. These types of projects are deemed important and necessary in order to convert the energy system and make a positive contribution to a greener, more sustainable, and less greenhouse gas-intense society.
Green loans for solar energy are exclusively intended for financing the facility, the installation and the infrastructure needed to commission the solar energy facility.
Solar energy projects qualify for green loans at Handelsbanken. This is because these projects, along with other renewable energy sources, bring about a transition to greenhouse gas-free and renewable energy sources.
Forest

Long-term sustainable forestry creates the conditions for biodiversity, a stable climate, and sustainable economic development. By sequestering carbon and replacing fossil fuel based products, the forest contributes to the transition towards a greenhouse gas-neutral society. A green loan for forest is linked to technical criteria and will exclusively finance forest land, forest promotion measures and restoration of forest land.
This is how it works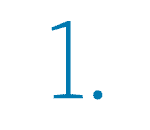 Apply for a green loan

Contact your local branch office. You can apply for a green loan after you have met with your branch office and our sustainable financing specialists.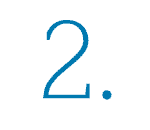 The loan is granted

The Bank assesses and approves your project based on the green loan criteria. A customary credit assessment is then carried out.
Reporting

You provide an annual report to the Bank on how the project is fulfilling the terms and conditions, such as mandatory energy requirements.