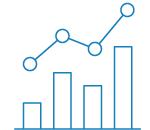 The global economy

Macro Insights presents and analyses the global economic situation and mainly consists of material from Handelsbanken's macro, fixed income, FX and commodity analysts.

Macro Insights is published monthly.
Read the latest newsletter (January 2021)Opens in a new window
Yes, I would like to subscribe to Macro Insights.
The provided personal data is used only for this newsletter.