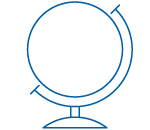 In-depth knowledge about China
China Outlook is for those who want to read in-depth content about China and its economy. You also get access to the Handelsbanken China Macro Index.
China Outlook is published four times a year.

Read the latest newsletter (Updated 7 September)Opens in a new window

Yes, I would like to subscribe to China Outlook.
The provided personal data is used only for this newsletter.